>

Leslie Feinberg Pride Palette 5 x 7" Print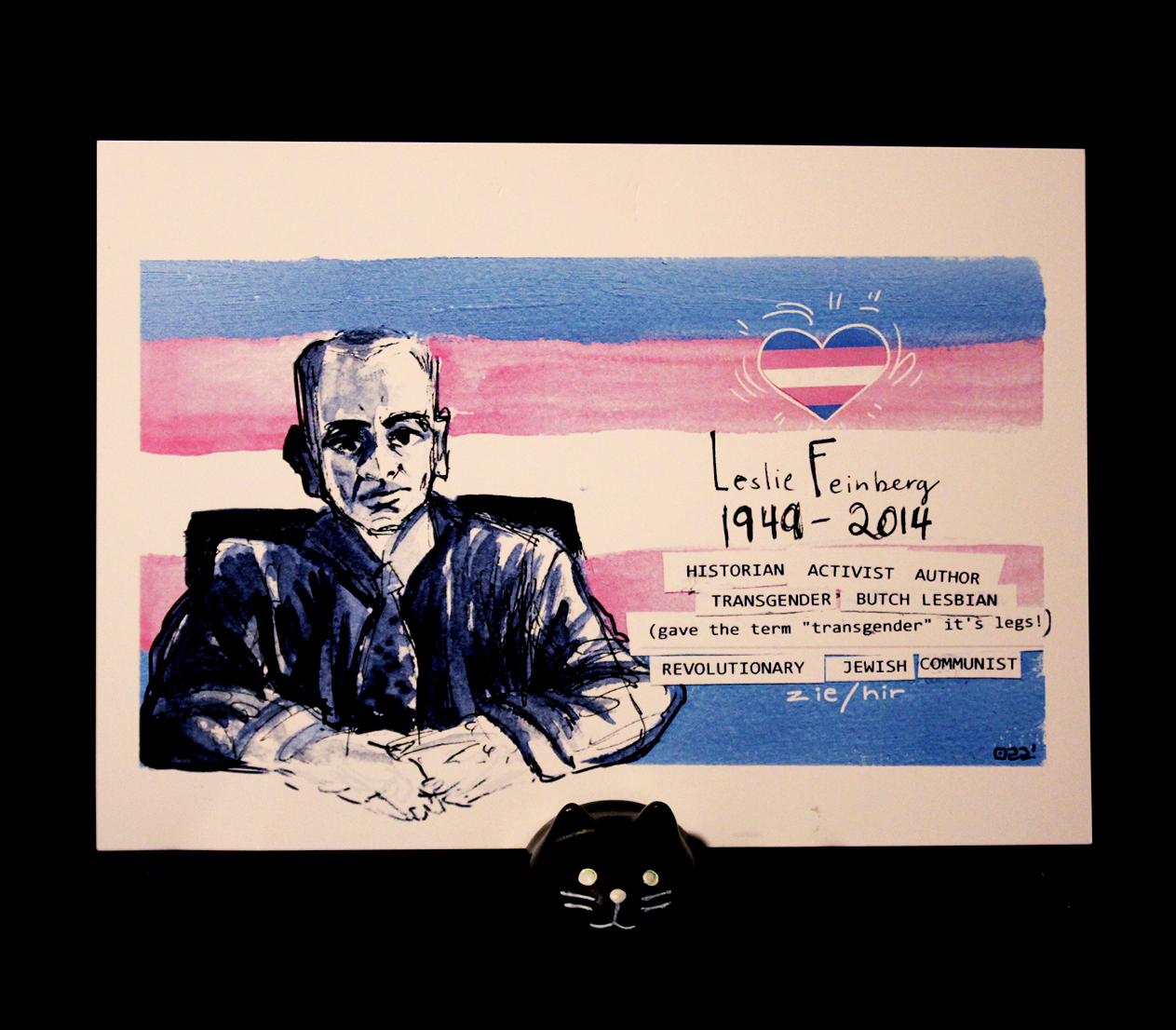 Leslie Feinberg Pride Palette 5 x 7" Print
SKU:
A small 5 x 7" art print featuring Leslie Feinberg, the American butch lesbian, transgender activist and communist (1949 - 2014).
Zie was a notable author who wrote 'Stone Butch Blues' in 1993. Other notable books zie wrote include 'Transgender Warriors' which laid the groundwork for much of the terminology and awareness around gender studies and was instrumental in bringing these issues to a more mainstream audience.
Hir work is incredibly important to the advancement of transgender rights in America and will always be remembered and read time and time again.