>

Sylvia Rivera Pride Palette 5 x 7" Print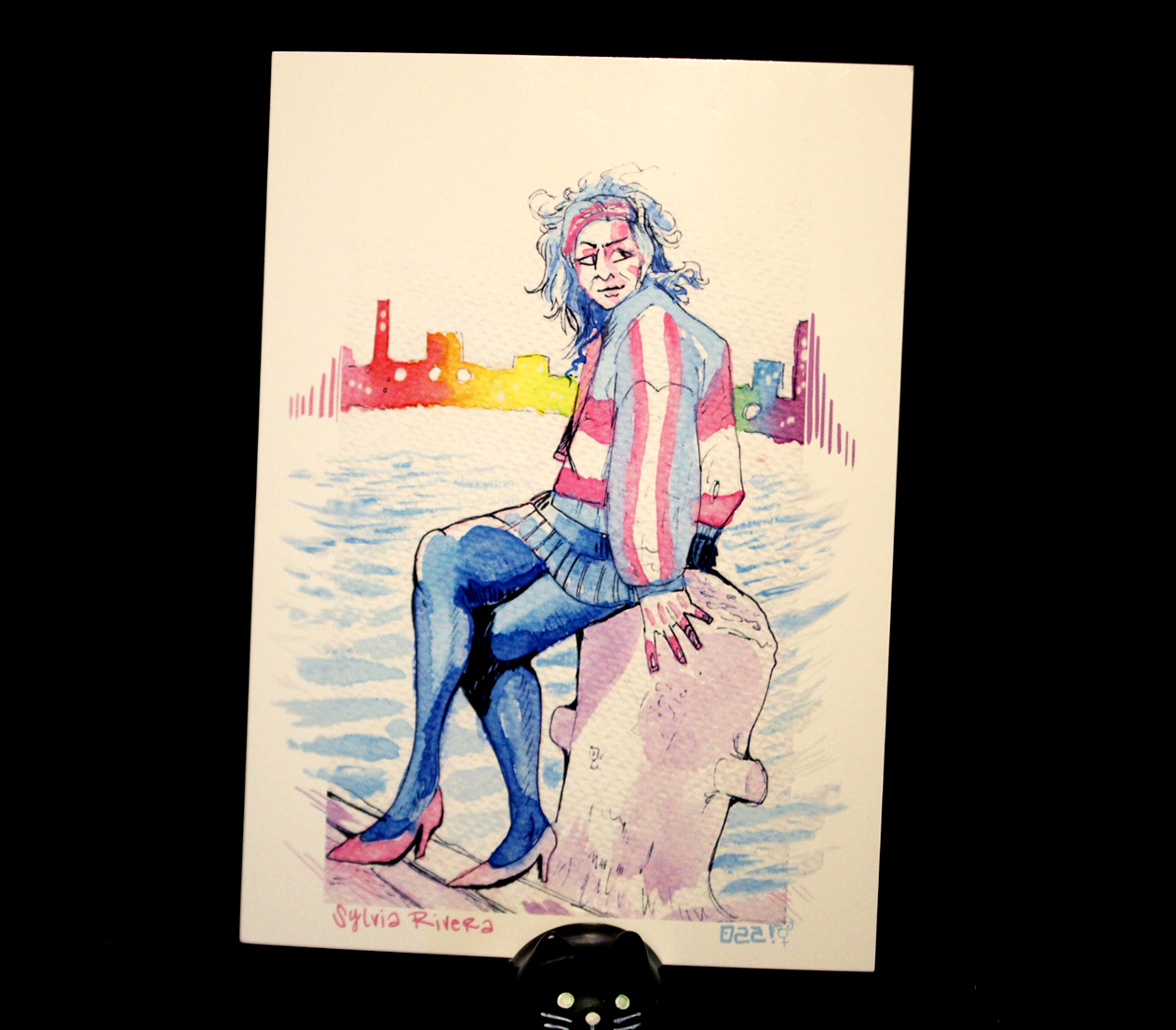 Sylvia Rivera Pride Palette 5 x 7" Print
SKU:
A small print 5 x 7" featuring Sylvia Rivera, the mother of the LGBTQ+ community (1951 - 2002) done in pride palette colours.
She was a Puerto Rican American transgender activist. She was present at the Stonewall Riots, as one of the inciters, and was a founding member of both the Gay Liberation Front and later the Gay Activists Alliance in NYC.
Also incredibly notable, is Sylvia Rivera and Marsha P. Johnson's founding of STAR(R) - the Strategic Transgender Alliance for Radical Reform - an organization that puts the needs of Black and brown Trans, Gender Non-conforming, and Sex Worker folx first and foremost, especially those who are homeless or battling discrimination.