>

Cute Cryptids Halloween Sticker Set + Zine Bundle (PRE-ORDER)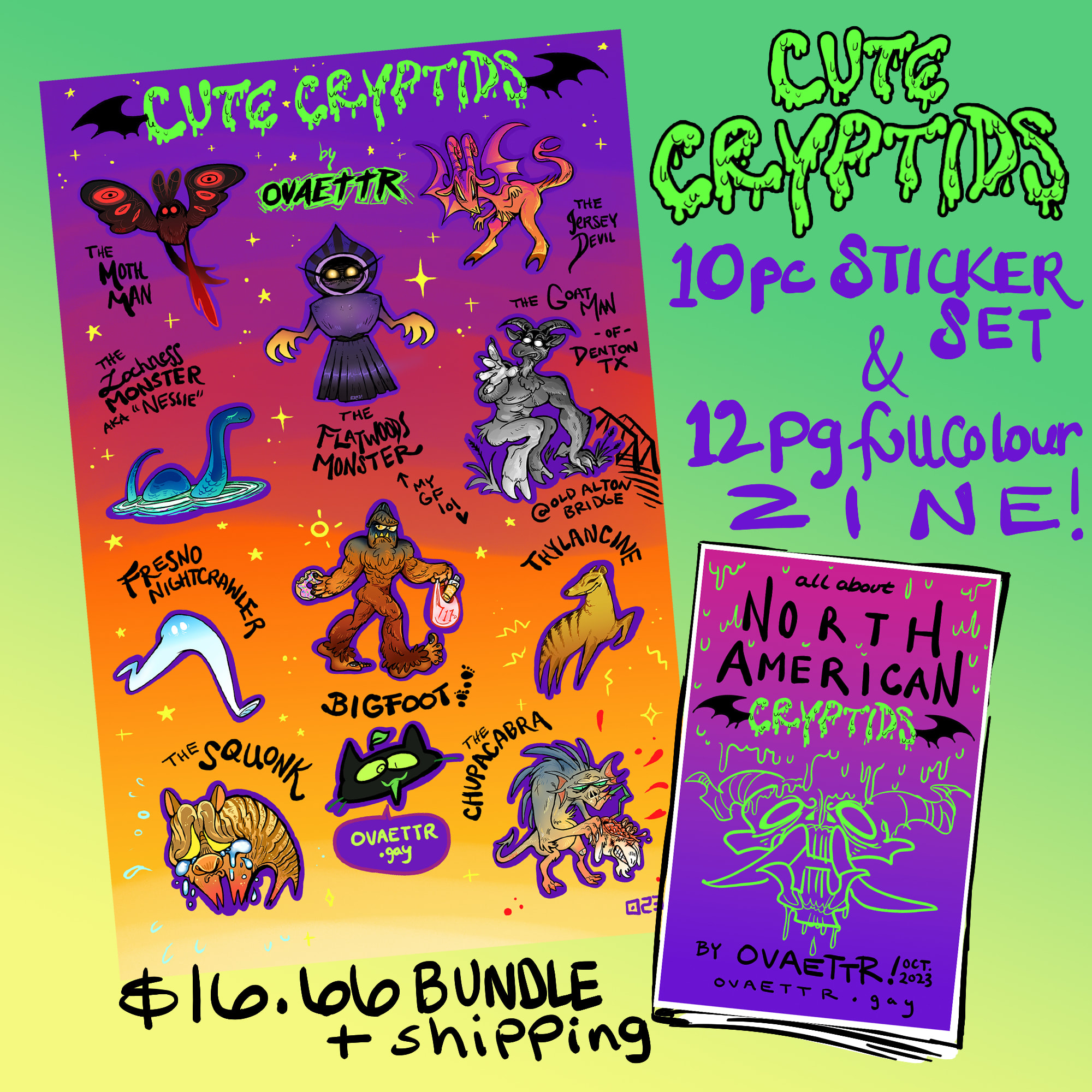 Cute Cryptids Halloween Sticker Set + Zine Bundle (PRE-ORDER)
A 10 piece sticker sheet featuring 10 different North American cryptids on weather proof cracked ice holographic material and a companion zine that features the history and info about all 10 featured cryptids. Hand-drawn designs by Ovaettr!
PRE-ORDERS OPEN until I can afford the print.
Shipping out to arrive by Christmas!
Those who pre-order will get BONUS STICKERS from the shop with your order.
Regular sales of this product will be available mid November after pre-orders and Patron rewards are sent out.
Snag this creative collector's item bundle today! <3