>

Michael Page - Bi Flag Creator - Pride Palette 5 x 7" Print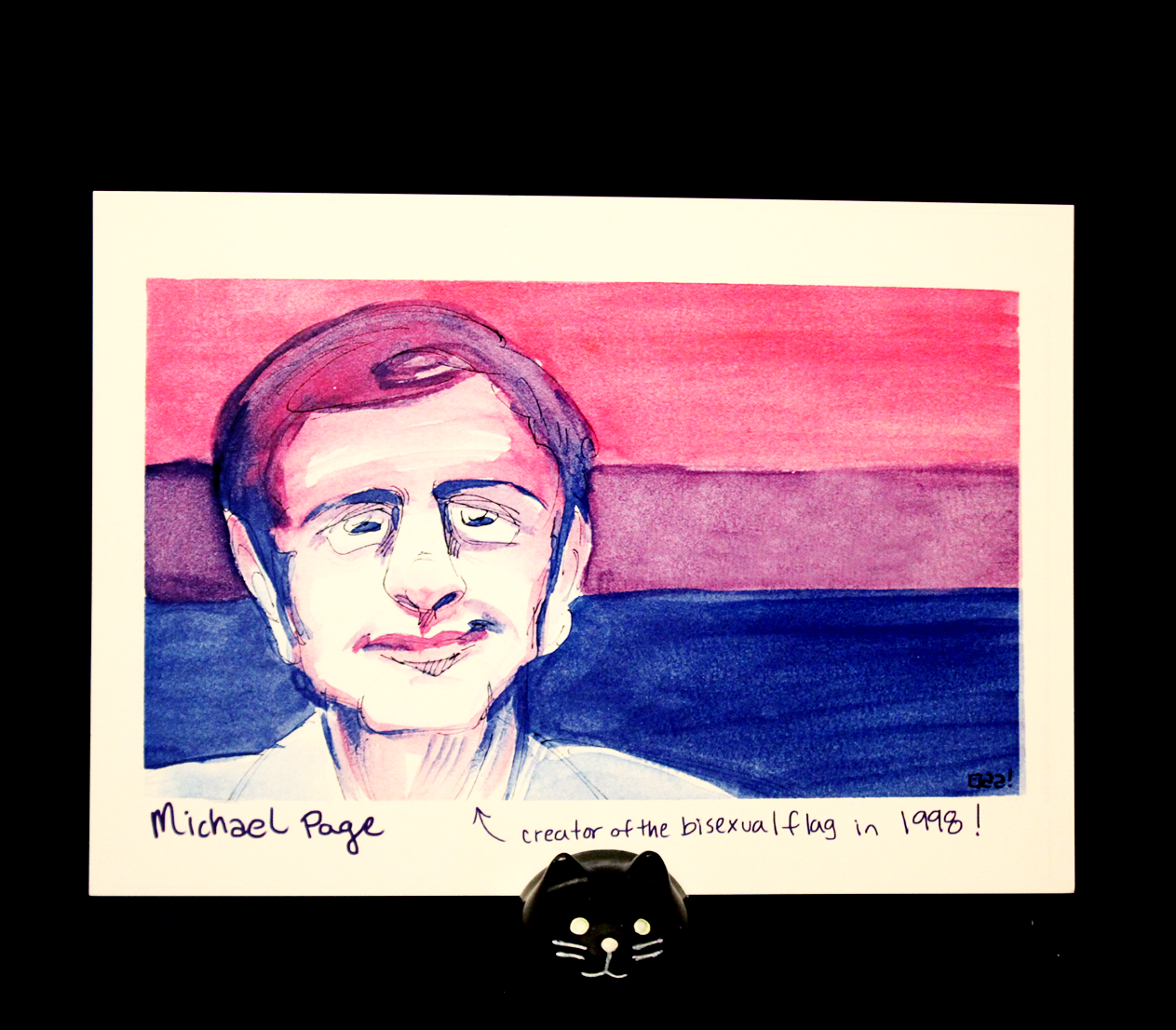 Michael Page - Bi Flag Creator - Pride Palette 5 x 7" Print
SKU:
A small 5 x 7" art print featuring Michael Page, the creator of the bisexual flag, who was volunteering with BiNet USA at the time in the late 90's when he decided that the bisexual community needed a symbol that was not trademarked and free for the community to use.
The bisexual flag was unveiled on December 5th, 1998.
The meanings behind the flag's colours:
Pink = Same Gender Attraction
Purple = Multiple Gender Attraction
Blue = Different Gender Attraction
The purple is meant to seamlessly blend with the pink and blue, as a way to symbolize how bisexual individuals can blend in easily with both gay and hetero communities.