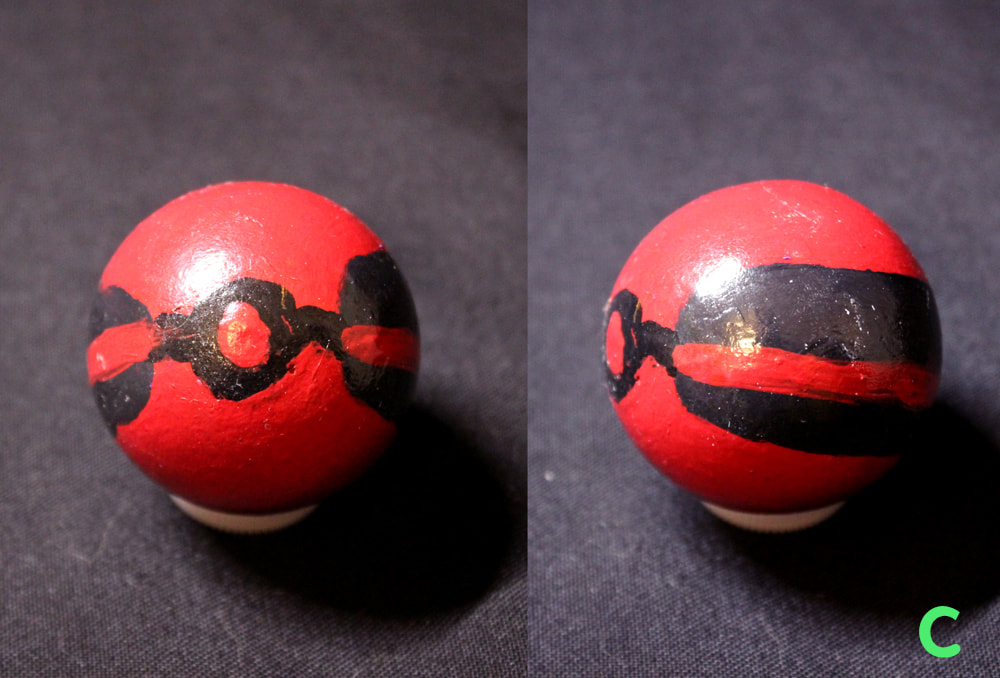 Pokeball (Wooden, Handpainted)
A wooden handpainted with acrylic paint pokeball that is designed after various pokeball types as listed below:
C: Cherish Ball (1)
Does not open (Solid wood orb.) For display, cosplay, costuming, or roleplay.
Does not come with a stand, but I recommend getting a stand normally used for crystal orbs if you want a nice one for this pokeball.
Leftovers from a Summer 2023 event, enjoy!